Great stuff.
Cut and repaste this in your own site and the pics will come up.
pk


Tomato Bucket Gardening
Ok so you like tomatoes and ya don't have a lot of space.
Look up, to the side
of the house or a pole anything you can hang a bracket on .
A sunny spot , a house or a pole to screw a bracket to
A five gallon Pail and lid
A 2 inch hole saw (used to put in locks )
A Drill/ screw gun
3 coffee filters
a knife
a magic marker
2 small bags of potting soil
Othro grow plant food
Three tomatoes plants
[br]
Getting started
Turn the bucket upside down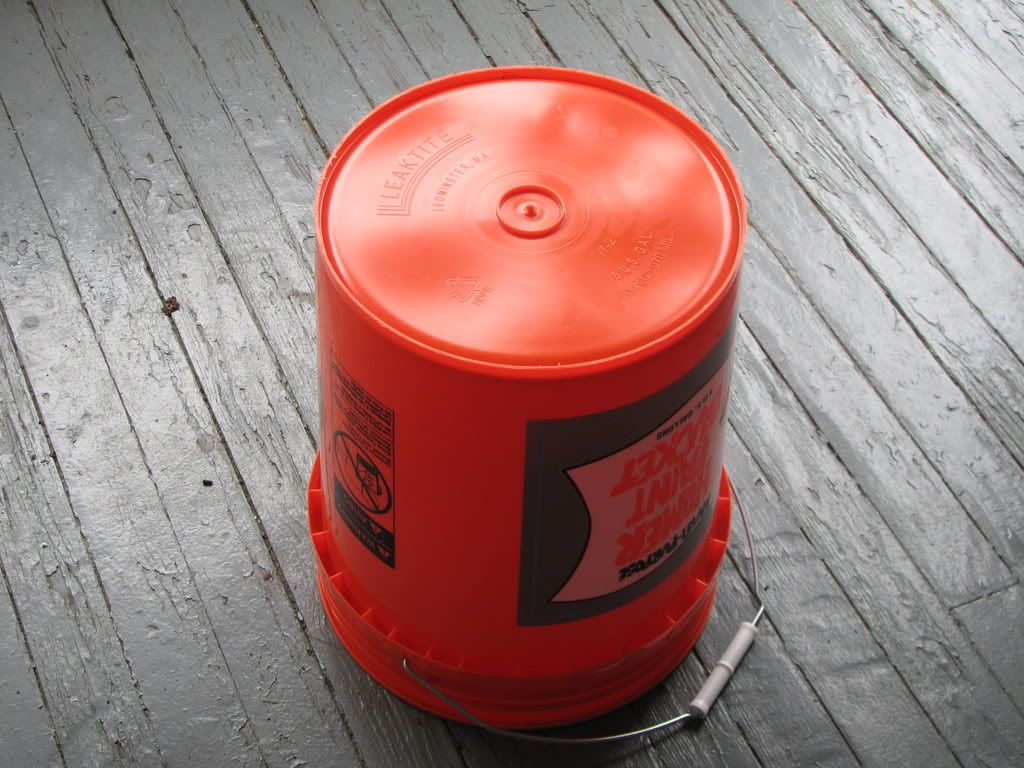 [br]
Take your magic Marker and draw a Peace Sign
in the center of the three leggs draw a line this is where you will drill
[br]
Careful when you drill when the holesaw take the first bite you will know it.
This is how the bottom of the bucket should look should look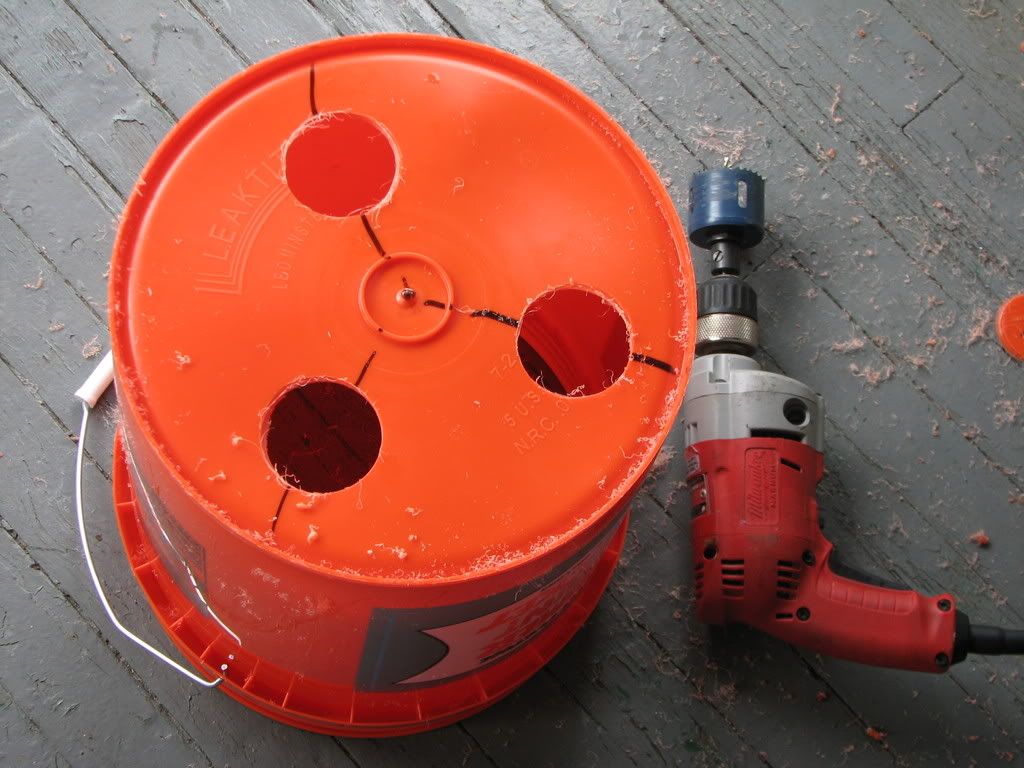 [br]
Next put a hole in the center of the Lid.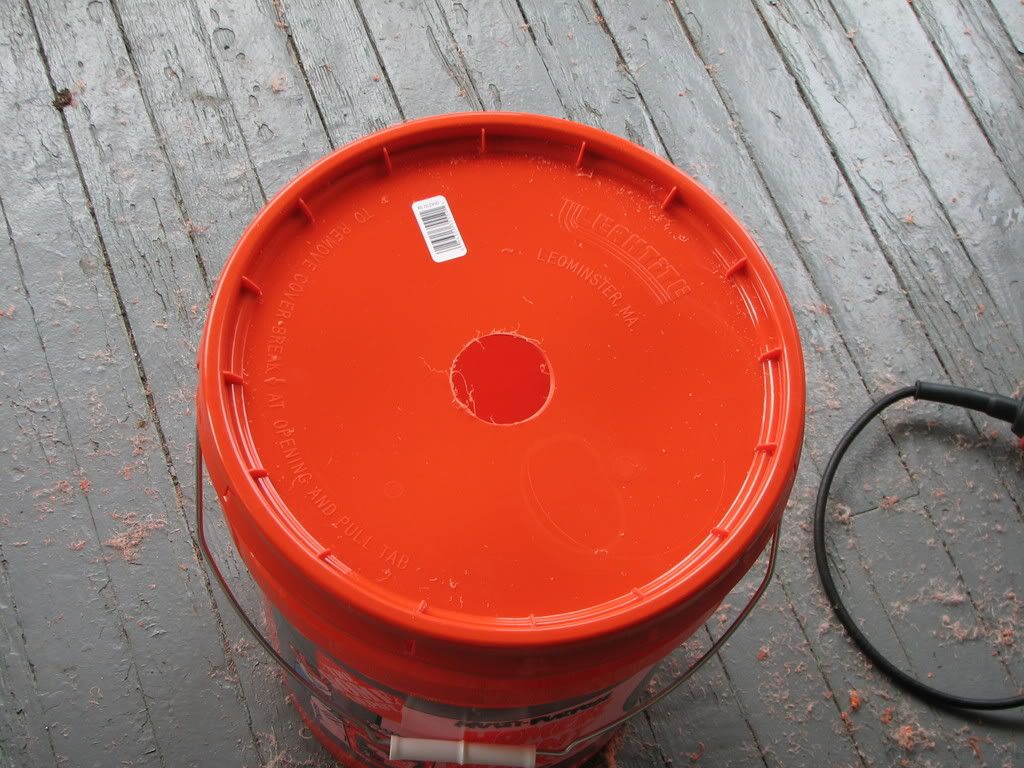 [br]
Your Done with the hole saw.
Take your tomato plant and put a hat on it hahaha
no make a slice through the coffee filter gently pull it over the leave and stalks
tuck it into the dirt.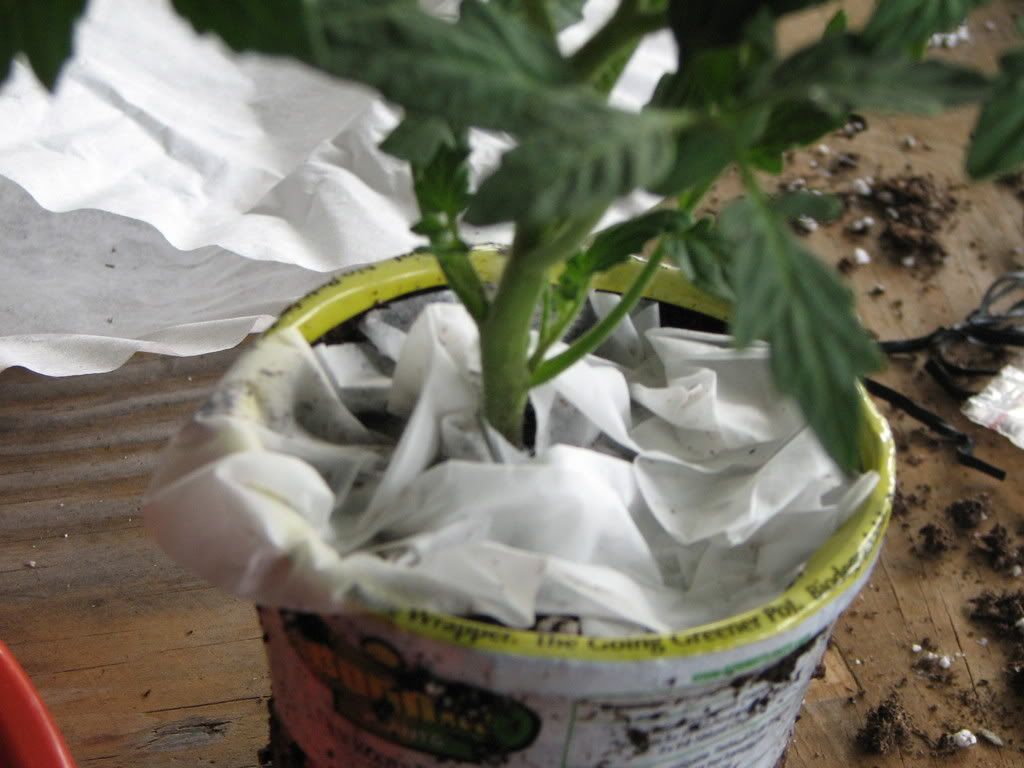 [br]
Next turn the plant upside down and gently put the leaves and stalks through
the bottom of the bucket ( the coffee filters help keep the dirt from pulling through )
Fill the bucket with top soil 1/2 way . your done just hang it
[br]
[br]
[br]
Well that was pretty basic , if you need complex you can call it Vertical Gardening Technology .
Face it , It's basic . what you put in you get out . Plant food is ok so is egg shells
copper pennies . iron nails , coffee grinds. The food you buy in the store is dead
not the case when you grow your own .
Enjoy
RebTom